provides new innovative tools for viewing seismic event information
moments after it is recorded by the IMS monitoring system. An easy-to-use interface enables the user to quickly obtain information about event parameters and their location. The Java-based software allows automatic software updates and easy extensibility. This ensures that the latest features are always  available to the end user.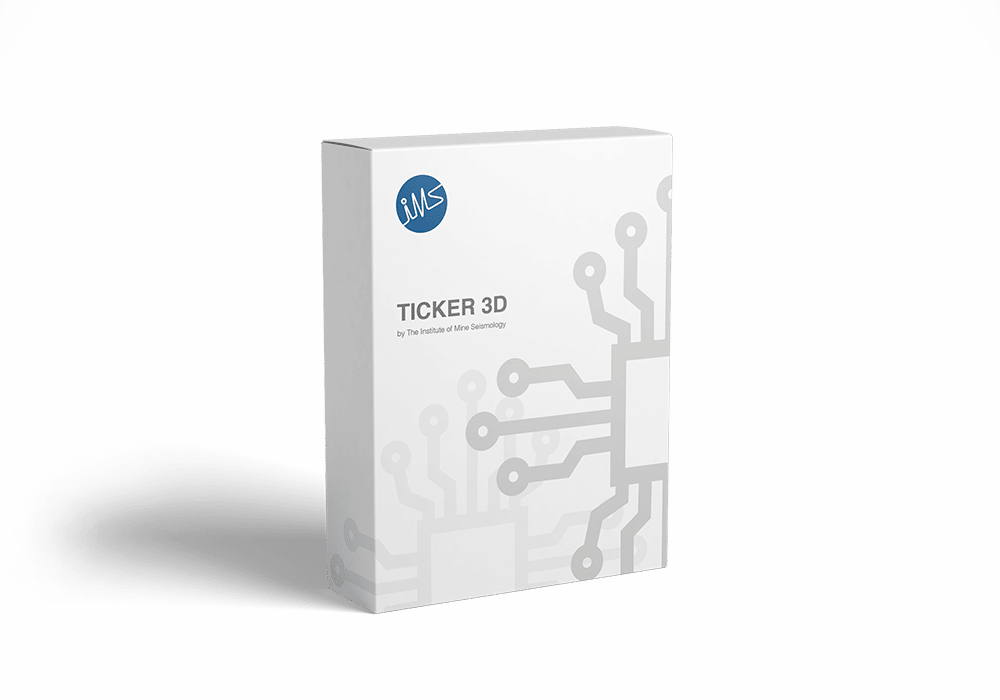 After successful installation of the software, provide login details to the IMS server.
Seismic system settings will be downloaded and applied to the software. Within a short time, the new installation will look similar to other Ticker3D applications running at the mine. Note that Ticker3D shares settings with other Ticker3D applications running on the same network.
runs on your local machine (Windows, Mac OS, or Linux) and displays the status of the seismic-monitoring network as reported by Synapse Server.
Short-term activity tracker (STAT): a re-entry tool used after blasts
• triggered action-and-response plan (TARP): an automated mine TARP
• system
• live system view
• report generation tools
• alarm warning-systems.
• seismic event clustering
• plots, such as Gutenberg-Richter, Omori analysis, blast response and time histories, to name but a few
• source mechanism (beach ball) view of seismic data, including stereonet analysis
• system network sensitivity analysis
• contouring
• mine production manipulation
• other seismological tools.